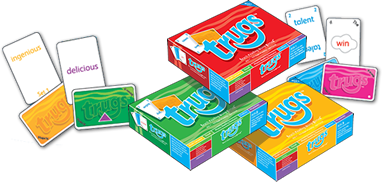 Welcome
to read successfully the home of trugs teaching reading using games.
Trugs is a systematic synthetic phonics intervention resource, both for professionals in education and for in the home. a group of resources that have been developed support with the progress of reading and spelling. Creating a fun, engaging way to support those with literacy difficulties.
A structured 15 stage phonics intervention programme for all age students to learn to read by having fun.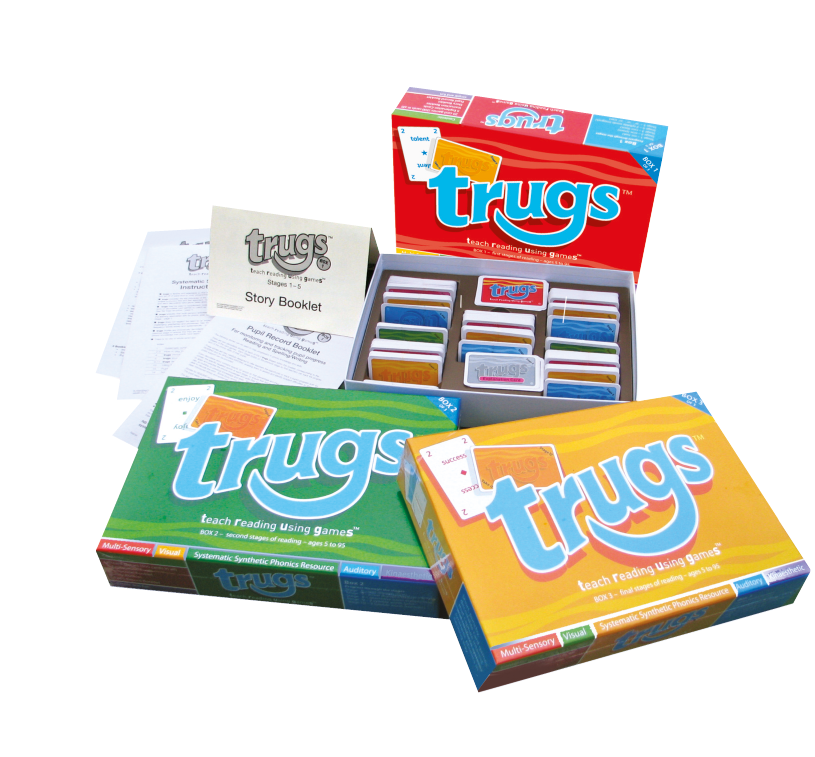 Get it, Match it and Take it card games enable students and children to practise, reinforce and consolidate reading.
Use it card game develops sentence construction and increases vocabulary knowledge.
Explanation Card explains what each Stage is and how to teach that stage
Support your children at home with playing and having fun with card games. supporting all those with literacy differences. creating mastery in learning through fun and decodable games.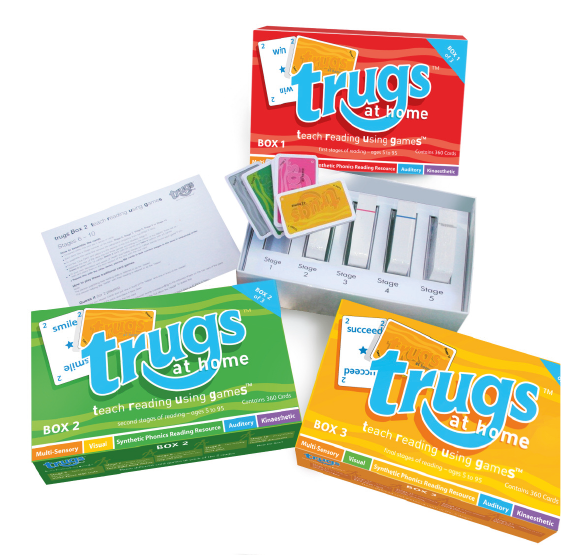 Help your children learn to read by laughing and playing and having fun.
Card games, Guess it, Match it and Take it at each stage makes reading practise easy and fun
The Clue card explains what each Stage is.
That's all that's needed because the structure has been put together by a dyslexia specialist